"THE HARDER IT IS TO REACH YOUR DESTINATION, THE MORE YOU WILL REMEMBER THE JOURNEY"- MELCHOR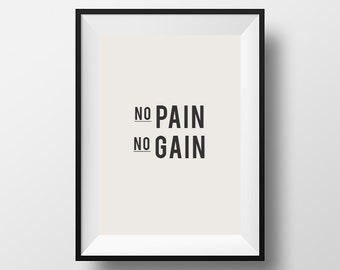 [Source: ETSY] 
I would say that this module was really a whole new level of experience and exposure for me as I've gained plentiful insights regarding living life digitally. Despite living in the digital era, I was unaware that internet is multifaceted and is encompassed with different terminologies. 
2 weeks isn't a long time, but the knowledge which I've gained is significant… 
FIRSTLY… 

"IT'S NEVER TOO LATE TO START NOW!" 
Before the commencement of this module, I concealed my profile on social media as I've always harbored this mentality – "Why should I let the world know about me?" Now, I've matured from being a digital visitor to a digital resident by altering my presence on social sites. As I came to a realization that social media is not solely for leisure purposes, it's also advantageous for career advancement. 
Above-mentioned, i'm working on my LinkedIn profile as a building block for my future career development. By establishing a comprehensive and superb profile, it'll capture employers' attention and serve as a chance to increase the odds of obtaining a desired job. Alternatively, this platform also act as a guide for my future job application as it allows me to connect to business groups and congregate information about them. Beside this, i'm also getting socially active on other platforms…
Watch a short clip on how I developed my online professional profile! 
SECONDLY…

"WHAT THEY SEE MAY NOT BE WHO WE REALLY ARE!" 
 This module have drawn my attention to the fact that a high rise of employers have emerged from conventional recruitment methods to online recruitment whereby they scout for talents through social media like LinkedIn. Previously, I was incognizant that employers might be scanning through our private social media while they're considering our suitability with the organization. Whilst they're at it, they may not differentiate clearly between our personal and and professional social sites, and mistakenly form an impression about us from what they view online. 
Alongside with my peer's comment, this have shifted my stance regarding single/multiple online identities – Now I feel that it's best to maintain one online identity which is coherent and authentic to avoid any misinterpretation about our personality. With this, I have to take measures to ensure that my identity online is similar across all social media for example…
Consistency in display picture:
Using the same email address:
[sherylphoasm@gmail.com]
THIRDLY…

"NEXT TO EXCELLENCE, COMES THE APPRECIATION OF IT – WILLIAM M" 
Pertaining to this module, I felt that I was literally "Living on the Web"- For each individual topics, it's mandatory to conduct extensive online research and find relevant evidences to justify our answers. This have also allow me to appreciate the presence of Open Access Model – Without it, I guessed I wouldn't be able to provide the answers to the topic. 
However, there were some materials which were not accessible before paying for the subscription fee. Nowadays, everyone is reliant on the internet to search for related information, therefore I personally feel that free online information will benefit everyone. Additionally, before using the information, I had to evaluate it carefully to decide the relevancy to the topic. With this, I can conclude that I've improved in terms of using appropriate information that are relatable to the topic of discussion. 
FOURTHLY…

"ETHICAL OR UNETHICAL – IT ALL DEPENDS ON HOW YOU MANAGE YOUR ACCOUNTS!" 
[Source: Facebook]
In the past, I felt that it's a hassle to set passwords for all social media accounts and was negligent about ensuring that my accounts are properly secured. However, after diving deeper into the ethical issues behind social media through posts and research, I realized the importance of privacy and security settings. One major issue which have captivated my attention was the emergence of "Catfish" – People who uses pictures/information found online for deceptive purposes. HENCE, I'm going to private all my online accounts and create complex password for it.
CONCLUDING…

SO, WHAT'S THE DIFFERENCE BETWEEN 2 WEEKS AGO AND NOW? 
(Click on picture to be redirected to entire presentation)
In future, I will continue to update and stay active on my social media platform as it is a useful way to engage and keep myself updated of what's going on. A KEY take away for me – Maintaining professionalism, behaving ethically and ensuring that I do not upload inappropriate contents on any of  my social sites. 
A LAST NOTE…

Specially brought to you by Sheryl & Venezia! 
REMEMBER TO STAY CONNECTED WITH ME 🙂 

Click on the images to be redirected!